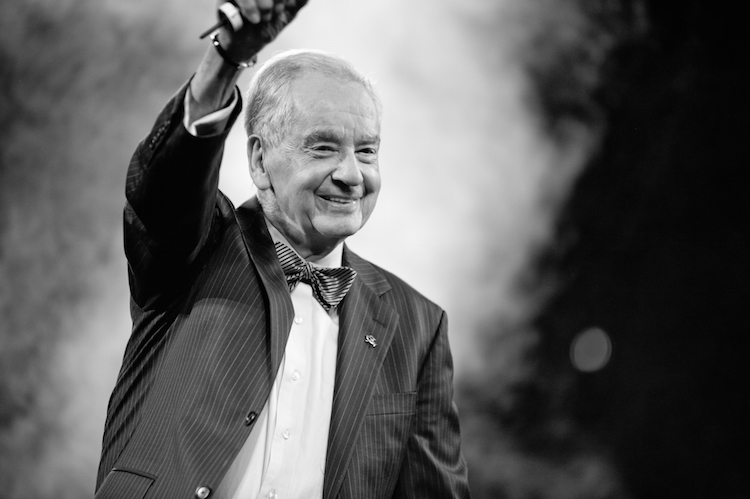 Zig Ziglar
"What you get by achieving your goals is not as important as what you become by achieving your goals."
Hilary Hinton "Zig" Ziglar was an American author, salesman, and motivational speaker. Ziglar wrote over 30 books. His first book, See You At The Top, was rejected 39 times before it was published in 1975. It is still in print today.
He was born in Coffee County in southeastern Alabama, to John Silas Ziglar and Lila Wescott Ziglar. He was the tenth of 12 children. In 1931, when Ziglar was five years old, his father took a management position at a Mississippi farm, and his family moved to Yazoo City, Mississippi, where he spent most of his early childhood. The next year, his father died of a stroke, and his younger sister died two days later.
With Richard "Dick" Gardner and Hal Krause, Ziglar was a charter member in the establishment of American Salesmasters in 1963. The company's objective was to raise the image of salespeople in America by providing seminars. They began with cities across the Midwest, featuring speakers like Ziglar, Norman Vincent Peale, Ken McFarland, Cavett Robert, Bill Gove, Maxwell Maltz, Red Motley and many more. They booked an auditorium, put together a slate of speakers and contacted local businesses to sell tickets. Audiences included insurance agents, car salesmen, financial advisors, entrepreneurs, small business owners and curiosity seekers.
Ziglar went on to speak extensively for audiences of the National Association of Sales Education (NASE), founded by Dick Gardner in 1965, and also became a major sales trainer for Mary Kay Cosmetics. In 1968, he became a vice president and training director for the Automotive Performance company and moved to Dallas, Texas. The company went bankrupt two years later. Subsequently, Ziglar spoke extensively at seminars for Peter Lowe, of Get Motivated, and eventually signed an exclusive agreement to support Peter Lowe events. Ziglar continued taking part in motivational seminars until he retired in 2010.  He is widely regarded as one of the forefathers of modern inspirational speaking and self help.
"What you get by achieving your goals is not as important as what you become by achieving your goals."
"What you get by achieving your goals is not as important as what you become by achieving your goals."
"The foundation stones for a balanced success are honesty, character, integrity, faith, love and loyalty."
"Positive thinking will let you do everything better than negative thinking will."
"Be grateful for what you have and stop complaining – it bores everybody else, does you no good, and doesn't solve any problems."
"Many people spend more time in planning the wedding than they do in planning the marriage." 
"Outstanding people have one thing in common: An absolute sense of mission."
"The person who dumps garbage into your mind will do you considerably more harm than the person who dumps garbage on your floor, because each load of mind garbage negatively impacts your possibilities and lowers your expectations."
Start your journey today