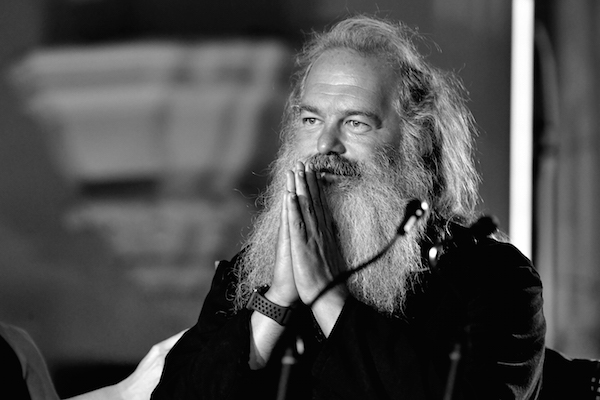 Stepping Into Your Awesomeness
"Organization charts and fancy titles count for next to nothing."
Humans are tribal beings. We organize ourselves in groups. These groups include families, companies, sports teams, and many other assemblages. From a young age we tend to take on roles within these groups. Some people are leaders, some are followers, some are rebellious, some silently seethe, and others spend their days loudly celebrating the success of others. We assume these roles and use them to define ourselves. It's a phenomenon that engenders obedience toward hierarchy. Many of us develop a habit of respecting others based on their title, wealth, beauty, or reputation. We often unquestioningly do the things we are asked by another with a higher rank. Eventually, we judge ourselves in the same manner we judge the outside world. An inner monologue develops, generated by our ego, which tells us, repeatedly, that who we are is based on our position, what we possess in terms of money and property, and what others say about us. Aware of this pattern and its consequences, spiritual philosopher Eckhart Tolle says, "The primary cause of unhappiness is never the situation but your thoughts about it." And it's the ego supplying those thoughts.
When external ego-boosters fall away, as they all inevitably do, you are left with just you, the person. At this critical point an opportunity presents itself: you can either dwindle and withdraw, or you can rise up. I call rising up stepping into your awesomeness.
Your awesomeness comes to be when you merge your internal and external selves into one—crushing the ego—and leaving in its place a secure, authentic, and whole person.
You become a person who feels who they are, in their bones, rather than someone who talks about who they are, or lets others do the defining. For many people, including myself, this transformation is both painful and profound. It doesn't happen overnight. It's continual, and results from the steady, consistent realization that you are enough. You have put in the work, you have worked on yourself, you know that you contribute meaningfully to the lives of others, and no outside factor—be it beauty, wealth, or a job title—could possibly capture or validate the truth of who you are. Only when you step into your awesomeness, can you do your best work, have your best relationships, and experience who you truly are.
While I would love to tell you how to get there, the truth is there's no direct path. Like others, I am still on this journey myself. But I can say I believe this state of being emerges from a combination of self-discovery and persistent action—knowing yourself and then sharing yourself with others. The deep connections that are formed, and the inner strength that is built through knowing and accepting one's self, bring about this state. You reach a point where you are not focused on pleasing others, but instead the pleasure you get through existing brings love and positivity to others.
Take Rick Rubin—the most prolific music producer of all time. He's a vivid example of someone who stepped into his awesomeness. As illustrated by the terrific, new Showtime documentary series Shangri-La (named after Rubin's Malibu production studio), he shares his skills and beliefs on his own terms and without ego. He's the authority on his extraordinary practice, but he doesn't have to act authoritatively—he doesn't have to remind you of his stature, or throw his weight around—to exercise this practice. And despite his stunning success, he continues to evolve—his internal progression is ongoing. As Rubin himself puts it, "It's a big theme in my life—learning about myself and being a better person. I'm a work in progress; I have revelations every day."
You are awesome. You are beautiful. You have more than you know. No one else needs to be convinced other than you. Step into your awesomeness.
Start your journey today