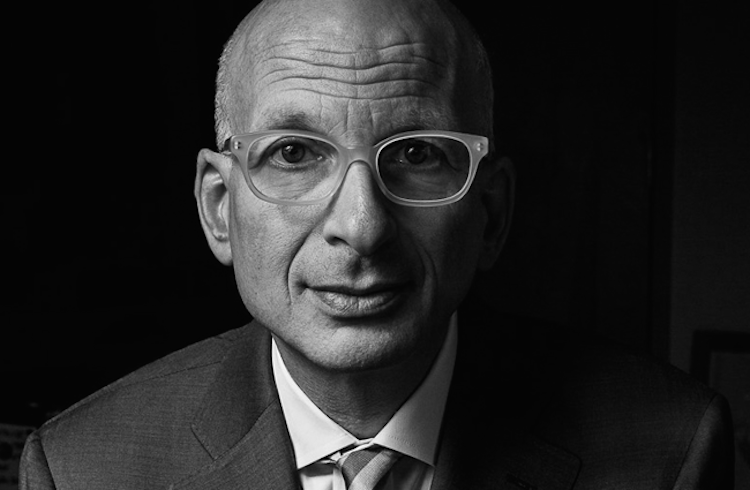 Seth Godin
Seth Godin (@thisissethsblog) is the author of 17 bestselling books that have been translated into more than 35 languages. He writes about the way ideas spread, marketing, strategic quitting, leadership, and — most of all — challenging the status quo in all areas. His books include Linchpin, Tribes, The Dip, Purple Cow, and What to Do When it's Your Turn (and it's Always Your Turn).
Seth has founded several companies, including Yoyodyne and Squidoo. His blog (which you can find by typing "Seth" into Google) is one of the most popular in the world.
Seth is a soloist, a strong minded individual willing to buck popular culture to say something meaningful and different.  He has been an inspiration to me for over a decade and one of the people I look to most for guidance on my journey of creation, he is my Rabbi.  Below are some quotes from Seth.  Enjoy.
"A tribe is a group of people connected to one another, connected to a leader, and connected to an idea. For millions of years, human beings have been part of one tribe or another. A group needs only two things to be a tribe: a shared interest and a way to communicate."
"Being aware of your fear is smart. Overcoming it is the mark of a successful person."
"What tribes are, is a very simple concept that goes back 50 million years. It's about leading and connecting people and ideas. And it's something that people have wanted forever."
"If a product's future is unlikely to be remarkable – if you can't imagine a future in which people are once again fascinated by your product – it's time to realize that the game has changed. Instead of investing in a dying product, take profits and reinvest them in building something new."
"The secret of leadership is simple: Do what you believe in. Paint a picture of the future. Go there.  People will follow."
Seth Godin on Tim Ferris Podcast
Start your journey today