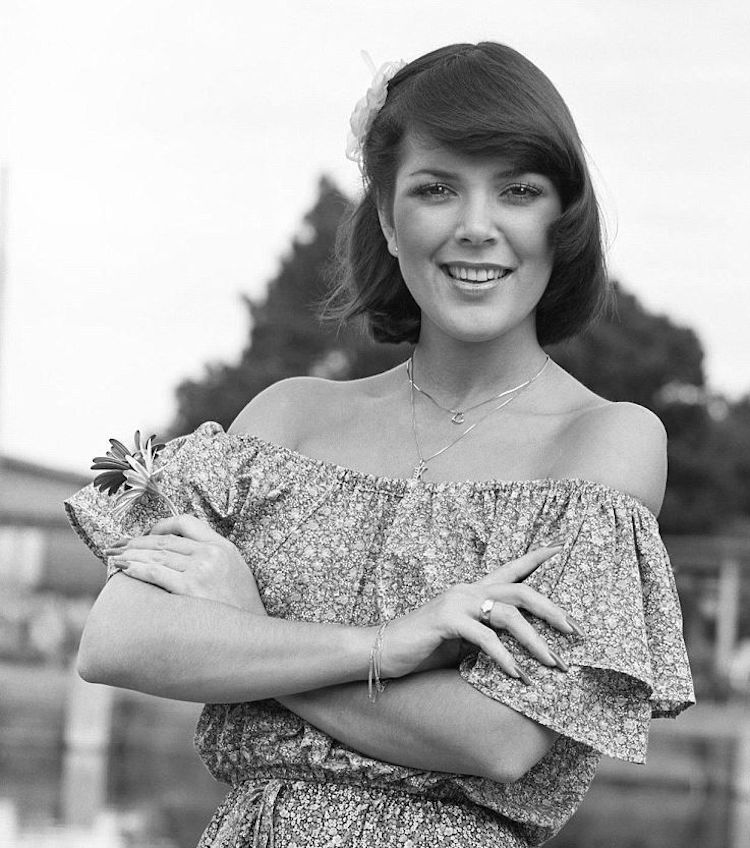 Kris Jenner
"I love the creative process and being able to build something out of nothing."
Kristen Mary Jenner is an American television personality, entertainment manager, producer, businesswoman, and author. She rose to fame starring in the reality television series, Keeping Up with the Kardashians (2007–present).
She has four children from her first marriage to lawyer Robert Kardashian: Kourtney, Kim, Khloé and Robert, and two children from her second marriage to television personality and retired Olympic Games medalist, Bruce Jenner (now Caitlyn): Kendall and Kylie.
Jenner was born in San Diego, California. She is the first child of Mary Jo Shannon and Robert True Houghton, an engineer. She is of Dutch, English, Irish, German and Scottish descent. When Jenner was seven years old, her parents divorced and she and her younger sister, Karen, were raised by their mother until a few years later when her mother married businessman Harry Shannon.
Three months after moving to Oxnard, California, Shannon's business partner allegedly left with all the company's capital, so the family moved back to San Diego. Jenner attended Clairemont High School and graduated in 1973. She worked as a flight attendant for a year in 1976.
Business
Jenner runs her own production company, Jenner Communications, which is based in Los Angeles. Since the start of Keeping Up with the Kardashians, she has managed her daughter Kim's career. She also is involved with the business management of her other daughters and son.
Jenner opened a children's boutique in 2004 with her oldest daughter, Kourtney. The boutique was called "Smooch" and was open for almost six years before closing down in 2009.
Writing
Jenner's autobiography, Kris Jenner… and All Things Kardashian, was released in November 2011. She later wrote a cookbook entitled In the Kitchen with Kris: A Kollection of Kardashian-Jenner Family Favorites, which was released in October 2014.
Television Show
Jenner hosted a pop culture-driven daytime talk show, Kris. The series began its six-week trial summer run on several Fox-owned stations on July 15, 2013.
Kanye West, her son-in-law, revealed the first public picture of daughter North West on the show. The show's six-week trial run was not extended.
Keeping Up with the Kardashians
Jenner met with Ryan Seacrest in 2007 to pursue a reality television show based on her family. Seacrest, who had his own production company, decided to develop the idea, having the popular family-based show The Osbournes in his mind. Jenner further commented on the possible series:
"Like, there's the little girls, and there's the older girls, and then there's my son. […] Everybody thinks that they could create a bunch of drama in their lives, but it's something that I felt I didn't even have to think about. It would be natural."
The show eventually was picked up to air on the E! cable network with Jenner acting as the executive producer. The series focuses on the personal and professional lives of the Kardashian–Jenner blended families. The series debuted on October 14, 2007, and has later become one of the longest-running reality television shows in the country. The twelfth season of Keeping Up with the Kardashians started airing on May 1, 2016. The show has resulted in the development of several spin-offs, such as Kourtney and Khloé Take Miami (2009), Kourtney and Kim Take New York (2011), Khloé & Lamar (2011), among others.
Quotes
"I know we will live longer and happier lives with a passion and a purpose"
"You are going to meet the same people on the way down as you did on the way up. So be grateful and humble for the blessings that have been given to you."
"This is what being a mom means: unconditional, all of the time."
"I love the creative process and being able to build something out of nothing."
"There's a lot of people that have great ideas and dreams and whatnot, but unless you're willing to work really, really hard, and work for what you want, it's never going to happen."
"We have literally millions and millions of fans. I mean, even Kendall and Kylie have 50 million followers on Instagram – apiece. That's a hundred million people you have somehow touched emotionally, enough to follow you on a social-media platform. And I think with that also comes, you know, haters."
Start your journey today