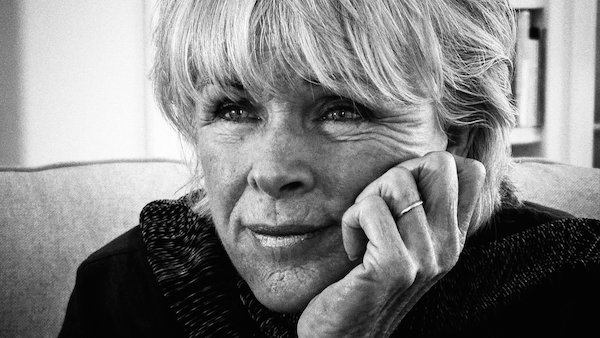 Byron Katie's Four Questions
"I discovered that when I believed my thoughts I suffered, but when I didn't believe them I didn't suffer, and that this is true for every human being. Freedom is as simple as that."
Byron Katie is an American speaker and author who teaches a method of self-inquiry known as "The Work". She is the founder of Byron Katie International, an organization that includes The School for the Work and Turnaround House in Ojai, California. TIME describes her as "a spiritual innovator for the 21st century." I was blown away after hearing about "the work" and felt the need to share a simplified version with all of you, see below:
All the suffering that goes on inside our minds is not reality, says Byron Katie. It's just a story we torture ourselves with. She has a simple, completely replicable system for freeing ourselves of the thoughts that make us suffer. "All war begins on paper," she explains. You write down your stressful thoughts, and then ask yourself the following four questions:
Question 1: Is it true?
This question can change your life. Be still and ask yourself if the thought you wrote down is true.
Question 2: Can you absolutely know it's true?
This is another opportunity to open your mind and to go deeper into the unknown, to find the answers that live beneath what we think we know.
Question 3: How do you react—what happens—when you believe that thought?Q
With this question, you begin to notice internal cause and effect. You can see that when you believe the thought, there is a disturbance that can range from mild discomfort to fear or panic. What do you feel? How do you treat the person (or the situation) you've written about, how do you treat yourself, when you believe that thought? Make a list, and be specific.
Question 4: Who would you be without the thought?
Imagine yourself in the presence of that person (or in that situation), without believing the thought. How would your life be different if you didn't have the ability to even think the stressful thought? How would you feel? Which do you prefer—life with or without the thought? Which feels kinder, more peaceful?
Turn the thought around:

The "turnaround" gives you an opportunity to experience the opposite of what you believe. Once you have found one or more turnarounds to your original statement, you are invited to find at least three specific, genuine examples of how each turnaround is true in your life.
Quotes from Byron Katie:
"Life is simple. Everything happens for you, not to you. Everything happens at exactly the right moment, neither too soon nor too late. You don't have to like it… it's just easier if you do."
"As long as you think that the cause of your problem is "out there"—as long as you think that anyone or anything is responsible for your suffering—the situation is hopeless. It means that you are forever in the role of victim, that you're suffering in paradise."
"A thought is harmless unless we believe it. It's not our thoughts, but our attachment to our thoughts, that causes suffering. Attaching to a thought means believing that it's true, without inquiring. A belief is a thought that we've been attaching to, often for years."
"I am a lover of what is, not because I'm a spiritual person, but because it hurts when I argue with reality."
"How do you react when you think you need people's love? Do you become a slave for their approval? Do you live an inauthentic life because you can't bear the thought that they might disapprove of you? Do you try to figure out how they would like you to be, and then try to become that, like a chameleon? In fact, you never really get their love. You turn into someone you aren't, and then when they say "I love you," you can't believe it, because they're loving a facade. They're loving someone who doesn't even exist, the person you're pretending to be. It's difficult to seek other people's love. It's deadly. In seeking it, you lose what is genuine. This is the prison we create for ourselves as we seek what we already have."
Click here for more from Byron Katie
Start your journey today