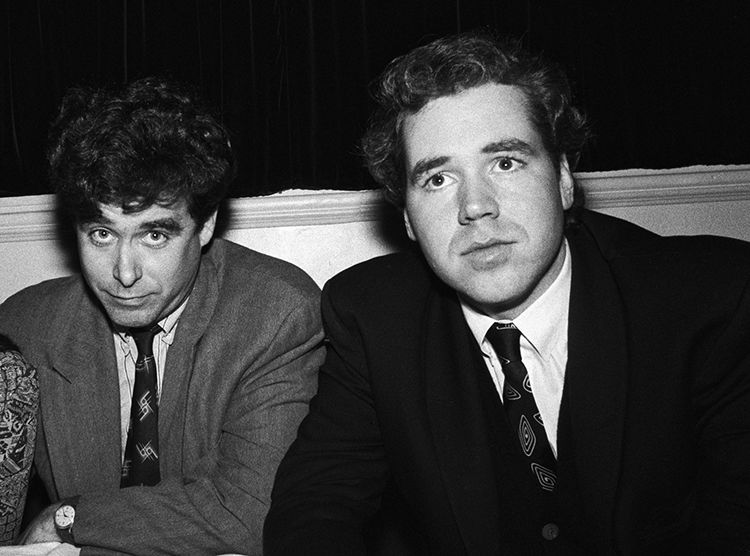 Bret Easton Ellis
Bret Easton Ellis is an American author, screenwriter, and short story writer. His works have been translated into 27 languages. He was at first regarded as one of the so-called literary Brat Pack, which also included Tama Janowitz and Jay McInerney. He is a self-proclaimed satirist whose trademark technique, as a writer, is the expression of extreme acts and opinions in an affectless style. Ellis employs a technique of linking novels with common, recurring characters.
Ellis made his debut at age 21 with the controversial bestseller Less Than Zero (1985), published by Simon & Schuster, a zeitgeist novel about wealthy amoral young people in Los Angeles. His third novel, American Psycho (1991) was his most successful. On its release, the literary establishment widely condemned the novel as overly violent and misogynistic. Though many petitions to ban the book saw Ellis dropped by Simon & Schuster, the resounding controversy convinced Alfred A. Knopf to release it as a paperback later that year. In later years, Ellis' novels have become increasingly metafictional. Lunar Park (2005), a pseudo-memoir and ghost story, received positive reviews. Imperial Bedrooms (2010), marketed as a sequel to Less Than Zero, continues in this vein.
Four of Ellis's works have been made into films. Less Than Zero was rapidly adapted for screen, leading to the release of a starkly different film of the same name in 1987. Mary Harron's adaptation of American Psycho was released to generally positive reviews in 2000 and went on to achieve cult status. Roger Avary's 2002 adaptation The Rules of Attraction made modest box office returns but went on to attract a cult following. 2008's The Informers, based on Ellis's collection of short stories, was critically panned. Ellis also wrote the screenplay for the critically derided 2013 film The Canyons, an original work.
"I just sort of write the book I feel like writing given the emotional place I am in my life at the time."
"Everyone I know who is successful has issues with their father, regardless of whether it was sports or business or entertainment."
"I feel like I'm not smart enough to answer the questions I'm asked."
"I don't want to care. If I care about things, it'll just be worse, it'll just be another thing to worry about. It's less painful if I don't care."
"All it comes down to is this: I feel like shit but look great."
"…there is an idea of a Patrick Bateman, some kind of abstraction, but there is no real me, only an entity, something illusory, and though I can hide my cold gaze and you can shake my hand and feel flesh gripping yours and maybe you can even sense our lifestyles are probably comparable: I simply am not there. It is hard for me to make sense on any given level. Myself is fabricated, an aberration. I am a noncontingent human being. My personality is sketchy and unformed, my heartlessness goes deep and is persistent. My conscience, my pity, my hopes disappeared a long time ago (probably at Harvard) if they ever did exist. There are no more barriers to cross. All I have in common with the uncontrollable and the insane, the vicious and the evil, all the mayhem I have caused and my utter indifference toward it, I have now surpassed. I still, though, hold on to one single bleak truth: no one is safe, nothing is redeemed. Yet I am blameless. Each model of human behavior must be assumed to have some validity. Is evil something you are? Or is it something you do? My pain is constant and sharp and I do not hope for a better world for anyone. In fact, I want my pain to be inflicted on others. I want no one to escape. But even after admitting this—and I have countless times, in just about every act I've committed—and coming face-to-face with these truths, there is no catharsis. I gain no deeper knowledge about myself, no new understanding can be extracted from my telling. There has been no reason for me to tell you any of this. This confession has meant nothing…."
Start your journey today