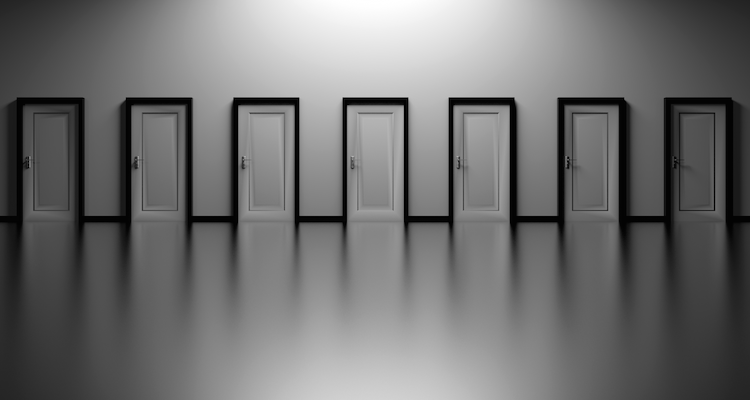 Opportunity Knocks
"Life originates in thought, before everything can manifest. Therefore we must be careful with our thoughts. If we think with love, we will be creators of a true dream that integrates with the creative force that rules the world."
When opportunity knocks, will you be ready?
You may or you may not.
You may not notice it when it shows itself.
It may be disguised as work. Months, years, even decades of hard work.
You may be blinded by your own fear.
Unable to see what you think you hold so dear.
It may not be what you expect or desire.
But that doesn't mean it's not what you need.
Open your eyes and your heart.
Breathe in possibility.
Untie that maze in your mind.
Embrace your fear of the unknown.
Don't worry when you jump; the net will appear.
Don't limit what's possible. And don't avoid what's impossible.
Your thoughts determine your reality.
And that's exactly where your opportunities lie.
Decide what you want. Ask for it. Then do it, one step at a time.
It will be hard. But the more deeply you believe, the more help you'll receive.
So, say good-bye to your ego. It will get crushed, over and over again. But that pain is part of life. Or better yet, the pain, the suffering, the angst, and the sense of accomplishment they come with: that is life. And you wouldn't have it any other way.
Embrace the darkness, you'll become blind. And the longer you're blind, the sweeter it will be when you finally can see.
Knock, knock.
Start your journey today