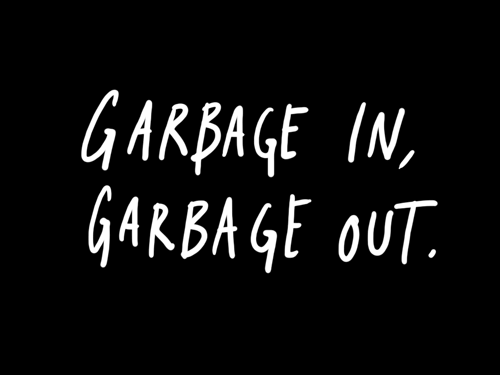 LIFE LESSONS: GARBAGE IN, GARBAGE OUT
"The artist is a collector. Not a hoarder, mind you, there's a difference: Hoarders collect indiscriminately, artists collect selectively.  They only collect things that they really love.
There's an economic theory out there that if you take the incomes of your five closest friends and average them, the resulting number will be pretty close to your own income.
I think the same is true of our idea incomes.  You're only going to be as good as the stuff you surround yourself with. My mom used to say to me, "Garbage In, Garbage Out." It used to drive me nuts. But now I know what she meant."
Another statement really sums up this concept, "if you ever find you're the most talented person in the room, you need to find another room."
This insight and more can be found in "Steal like an artist" by Austin Kleon.
Click here to purchase on Amazon.com
Start your journey today