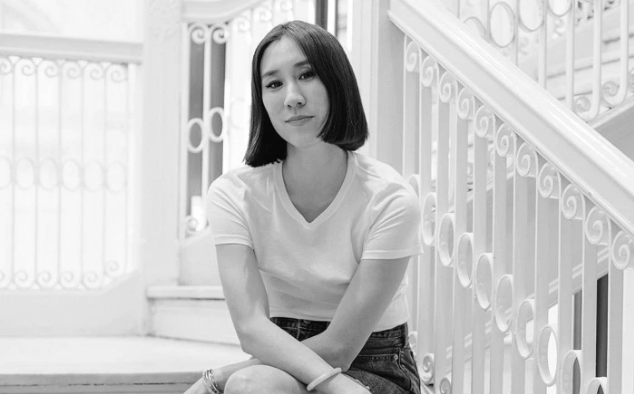 Eva Chen
"It's more instructive to learn what you don't like than just to like everything."
After a decade spent honing her skills across a slew of leading fashion publications, including Lucky and Teen Vogue, where she was renowned for her digital savvy and impressive social media following, in 2015 Eva Chen became Instagram's first head of fashion partnerships. Working for the fashion industry's favourite social media platform, Chen will act as a go-between for Silicon Valley company and the notoriously clubby world of fashion.
Raised in Manhattan's Greenwich Village by two immigrant parents, Chen planned on becoming a doctor in her younger years, pursuing a pre-med track at Johns Hopkins University. However, after a stint as an intern in Harper's Bazaar's features and beauty divisions, Chen changed her mind and, upon graduation, began freelancing at Lucky Magazine (where she would later go on to serve as editor-in-chief), before landing an assistant role at Elle magazine, where she spent three years — completing a master's degree at Columbia University Graduate School of Journalism at the same time.
In 2005, Chen jumped ship to Teen Vogue, where she worked in various roles for eight years, chiefly as the teenage fashion magazine's beauty editor.
In April 2013, Anna Wintour quietly brought Chen onboard as a consultant to Lucky Magazine, hiring her as editor-in-chief within two months. Chen was just 33 at the time — making her one of the youngest editors to lead a national American magazine. Chen was tasked with transforming the ailing Lucky brand into a more youth-friendly, modern publication. However, the magazine's circulation of 1.1 million subscribers plateaued and reported falling advertising sales throughout her tenure. In 2014, Chen helped oversee the creation of Lucky Group, a joint venture between Condé Nast and e-commerce platform BeachMint, which repositioned Lucky as a digital-first e-commerce platform complimented by the magazine's print and digital content. Chen took on the role of chief creative officer at Lucky Group, but left the company less than a year later in April 2015.
Chen announced her new appointment less than three months later, as Instagram's inaugural head of fashion partnerships. During her years as an editor, Chen has built up a reputation as a social media heavyweight. An avid user of Instagram with more than 950,000 followers, Chen is well known for her #evachenpose shots, showcasing her shoes and handbag in the back seat of taxi. She described this notable career shift to the press as a natural one. While the role might deviate from her previous experience in editorial, Chen works closely with representatives from across the fashion industry to strategise storytelling methods on the visual platform that is becoming a key advertising pillar for fashion labels and retailers alike.
"Instagram is the perfect place to reach your audience because the playing field is leveled if you can create engaging/amazing/compelling content that people want to follow. Remember that there's more than just showing product. Show the woman who designed it. Write about your muses."
"A good attitude is really important. And a sense of optimism, someone who has ideas and isn't afraid to pitch them no matter what level she is. Someone who is proactive. Someone with efficiency and common sense. They don't always go hand-in-hand, common sense and, well, everything else."
"Build a lifestyle around your brand, and the audience will follow."
"The new generation of designers, like Prabal Gurung and Alexander Wang, have hundreds of thousands following them on social media who will probably never be able to afford their dresses but still feel a loyalty to them. So when that designer writes a book or launches a beauty line, they might pick that up."
"It's more instructive to learn what you don't like than just to like everything."
Start your journey today