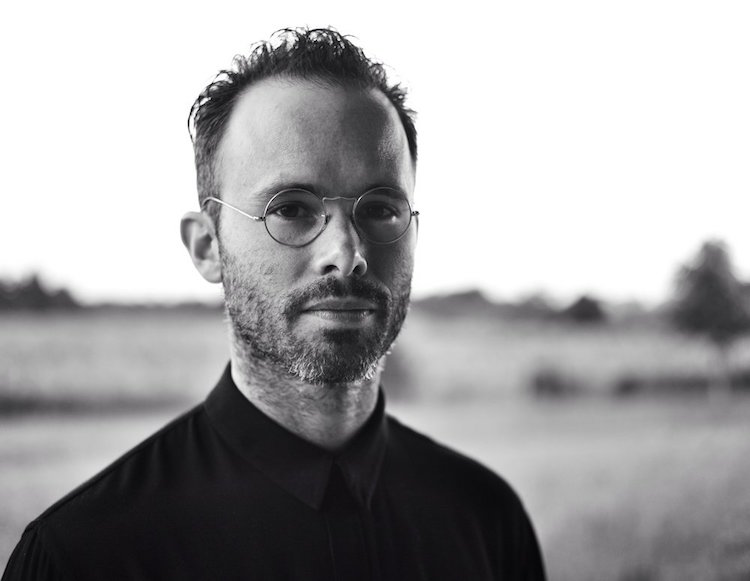 Daniel Arsham
"I like to do things in a specific way to make sure they're done correctly, and I'm not willing to sacrifice that for anything."
Daniel Arsham is a designer-of-all-trades. One half of Snarkitecture, the experimental art and architecture firm he founded with Alex Mustonen, he also runs his own art studio, and is working on a new film project premiering at the Tribeca Film Festival next month. Arsham's new solo exhibition at the Contemporary Arts Center in Cincinnati, Remember the Future, features 3,000 sculptural objects. His latest artistic foray involves casting modern technology–cell phones, microphones, Nintendo controllers–in geological materials like ash, crystal, and obsidian. Co.Design spoke with the designer before the opening about his earliest design work, his worst job, and more.
What was the first thing you ever designed?
I remember trying to reverse-engineer the design of the house that I grew up in, trying to make architectural drawings on graph paper of that house. It was like trying to understand that space as a 9-year-old. I always thought I would be an architect. I have come back to that in some ways, but I did that through the formation of this practice with actual architects. [Arsham's Snarkitecture cofounder, Mustonen, has an architecture background.] I never had the patience for the meticulous aspects of that profession. I do have some old drawings that my father recently uncovered of buildings and clouds sort of in the same context as works that I've made more recently. It's sort of an uncanny thing to find those works again from my early teenage years.
What is your daily work routine like?
The studio opens at 10 a.m. I usually get there at like 8:30 a.m. I have a couple hours of work before the whole crew arrives. I have set up the studio in a way that I can move between all the disciplines I work in, in the same space. My studio is in there, , and my new film company is in there. I may work on a painting for an hour or two, then I may go work with Alex on a new building, then sit with my editor working on a new film.
What is your biggest challenge as a designer?
Dealing with people's expectations of time. A lot of work that I make is not something that can be made quickly. The exhibition I'm opening in Cincinnati, I've been working on for almost two years. There is an expectation of rapid design and realization of things that isn't quite the world I can operate in. Things that I'm working on now are for next year and into 2016. I'm never late, but I'm very realistic about the timeline at which things can be made.
What's your favorite thing you own?
I have this lens which is a Leica Noctilux. This lens is very special because it's the largest commercial aperture lens you can get, meaning I can shoot in very low light. I like that environment, shooting in near darkness.
What is the worst job you've ever taken, and what did it teach you?
I was an art handler about 15 years ago, and I had to deliver a very large Basquiat drawing to a client. The drawing was too big for me to lift by myself, and I refused to move it because I didn't want to damage it by trying to move it myself. I was fired from that job. That was the last time I had any job [working] for anyone else. [I learned] that I like to do things in a specific way to make sure they're done correctly, and I'm not willing to sacrifice that for anything.
If you weren't a designer, what would you be, and why?
A fighter pilot or an astronaut–you're getting my 12-year-old self. I've always been fascinated with space and aeronautics. I've brought it into my practice: One of the films I'm working on now takes place in a future airplane cockpit that I designed and built.
What do you think is the biggest challenge facing the world that design can help solve?
I think the world is a very lopsided place right now in terms of health, housing, economy, and information. I mean, certainly design aids in all of those aspects. I don't think it's done a particularly good job of doing that, but there's some interesting projects that I think hopefully will come about in the next 50 years that will solve that.
But I don't have particularly high hopes for the direction that things are heading. People are creatures of habit, and when I see things like this massive wave power generator that they just unveiled in Australia, and I wonder why that isn't powering everything. It baffles me.
In some ways, the film that I'm working on has some relationship to that. It portrays a world made to look like objects uncovered on some sort of future archeological site. I think my job as an artist is to create that tension, to allow people to look at these objects from their contemporary lives as if they're viewing them from the future.
What piece are you most excited about in your new exhibition at the Contemporary Arts Center?
There's a very large pile of objects like the objects we were just talking about, from this heap of technological items, things that we all remember, things that we have used, things that many of us have owned. The scale of it is quite monumental: It's about 9 feet tall. There is the first Mac laptop, old phones, lot of things related to communication.
It can be a dark reflection, because these items appear as if they have survived some cataclysmic event, but we're not there yet. We're looking upon a possible future.
CLICK HERE FOR ORIGINAL ARTICLE
The artist Daniel Arsham is one half of a design team called Snarkitecture, so it should come as no surprise that his work — which includes sculpture, movies, set design and collaboration on music videos — has a puckish sense of play. Walls seem to be melting, ceiling forms appear to be dripping down, stairways go nowhere. In a collaboration with the musician and producer Pharrell Williams, Mr. Arsham, 35, remade Mr. Williams's first Casio MT-500 keyboard in volcanic ash, shattered glass, crystal and steel. On a recent morning, he was just back from a trip to Japan, where he had worked on a film about kendo (Japanese fencing) and mounted a gallery exhibition of his work. "I'm pretty good with jet lag," he said, preparing for a busy day in New York, where he lives in Battery Park City with his wife, Stephanie, 38, and their son, Casper, 3. "I just ignore it. With the amount of travel I do, if I get into that feeling of 'Oh, I'm tired all the time,' I'll just be that." The Arshams are expecting their second child in July.
SLAP HAPPY Typically my son will wake me up somewhere around 6:30. He comes into our bed and slaps me in the face. He wants his breakfast. He eats yogurt and bread with jam. He loves madeleines. My wife is French and Japanese, so he's addicted to certain things from both of those places.
TEA BUT NO SYMPATHY I make coffee. I have an espresso machine at home. That's one of the things I miss when I'm away. Surprisingly, there's no good coffee in Japan. It's weird. You can find amazing tea everywhere, but I was there for two weeks with no coffee.
WORK IT OUT I usually go to the gym in the morning. There's a gym in the building. It's just general staying in shape. Especially after travel, it helps get back into this time zone. I'll stay for an hour. I just do some weights and running, usually.
MUNCHING BEFORE BRUNCHING Before we go to brunch, sometimes we'll go to Brookfield Place, which is a giant mall, and they have a bakery there that makes the madeleines that Casper likes.
OCULUS DRIFT Usually we'll walk through the tunnel to the World Trade Center, the Calatrava tunnel, and then go to Soho House or the Standard — usually somewhere where we can walk afterwards, either to galleries or a museum. Soho House has a brunch that starts at 11, so if we get there at 10:30 or so, it's totally empty, and we can just get a table wherever we want. It's good with my son; he can have space. I might have an omelet and a bagel, coffee.
ARTWARD, HO Usually we'll stay until 1 or 1:30. Then we usually go to a museum or an exhibition. My son knows, if you ask him what we say about art, he says "touche pas," which means "don't touch" in French. There's art all over our house, so he knows it's something we look at, but no touching. I think he likes it. I have a couple really nice KAWS. I have a Sorayama sculpture. I worked for many years with the choreographer Merce Cunningham, and toward the end of his life he introduced me to Robert Rauschenberg, so I have a really nice Rauschenberg print.
GROWN-UP TIME Sometimes in the afternoon we'll have a babysitter come over, so Steph and I can hang out. Our building is right on the water, so if it's nice, sometimes we'll just go outside and read.
POWER DOWN In the evening my son usually goes to bed quite early, so we'll be watching whatever program I missed when I was away. This weekend it's probably going to be a "House of Cards" marathon.
INTERNATIONAL CHOW My wife cooks a lot, so she'll make something at home. Depends on the mood. She cooks more in the French tradition than Japanese, although sometimes the fish she'll make has a Japanese preparation. Or she'll make miso soup. Dinner is around 7:30. That's when he goes to bed.
CRASH I'll try to get to bed quite early, like 10:30. I just finished reading "Ready Player One," about virtual reality. If it's really good, sometimes it keeps me up.
CLICK HERE TO VIEW ORIGINAL ARTICLE
Start your journey today