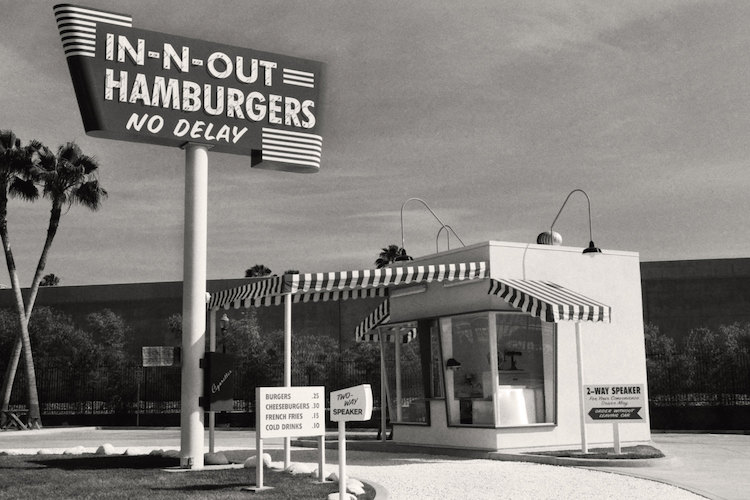 Evolution Not Revolution
"Nobody could think that something would go that viral. It's some­thing that people like, it's something that people understand, it's something that people want to talk about. More than any­thing, it's something that people can visual­ise. They understand the concept, they can imagine it and they can taste it before they even see it."
There are so many burger restaurants. If you take some time to count them all, it will blow your mind.
McDonald's alone has 36,900 locations, but McDonald's is just one concept.
Burger King has over 15,000 locations and Wendy's has over 5,000, but even with over 55,000 restaurants for just these three concepts, there was enough demand in the market for Shake Shack. They've opened 136 locations since 2004.
And it doesn't stop there.
There is BurgerFi, Burger Joint, Smashburger, J. G. Melon, Five Guys, In-N-Out, Burgerim, Fatburger, Johnny Rockets, P. J. Clarke's, Umami Burger, White Castle, Bill's, and many, many, many more. That doesn't even begin to take in to account all the independent burger restaurants and the deluge of burgers served in higher-end establishments.
How does this make sense?
Don't people crave something different, something new?
Isn't variety the spice of life?
It turns out that isn't entirely true.  An overwhelming majority of successful businesses in general and restaurants specifically, serve and sell items that are familiar.  Just think of how many coffee bars there are in your neighborhood.  For the most part, the point of innovation or differentiation lies in the execution of a familiar form, not in the creation of an entirely new form.
For instance, the Cronut. Dominique Ansel didn't create something new; he combined two familiar forms in a new way.  He did the same thing with milk and cookies, transforming the familiar chocolate chip cookie into a cup and then filling it with flavored milk. Ansel successfully expressed his personal creative vision through a familiar form.
The same could be said of boutique hotels, Air BNB, co-working, Uber, Instagram, and many of the most innovative companies in the world.  They are all branded reinterpretations or use changes applied to familiar forms. We rarely experience complete disruptions, i.e. a communication revolution with social media or the industrial revolution with the introduction of the assembly line.
Humans are much more comfortable with evolution than revolution.  We crave the familiar. We want to be comfortable, we want to understand, we embrace nostalgia, and we're always trying to find our way back to our home, to the familiar.
While I believe deeply that to achieve your success, you must create something that's unique, different, and special, something that reflects your true self, for it to resonate with your audience and gain traction, the form and presentation must be familiar.
Innovation = Familiar Form + Improved Usage Model
But some things are perfect just the way they are…
Firm, yet soft bun.
Thin, crispy patty.
Ketchup and mayo.
Crispy lettuce.
Thin tomato.
Fried onions.
Thin, salty pickles.
Start your journey today