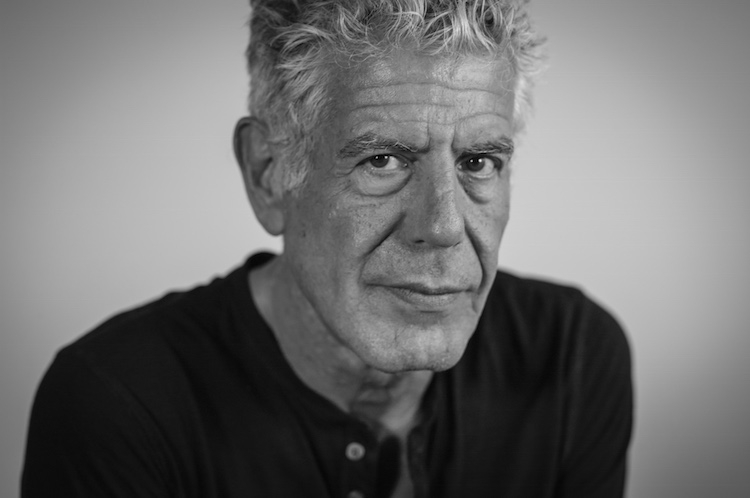 Anthony Bourdain
""As you move through this life and this world you change things slightly, you leave marks behind, however small. And in return, life — and travel — leaves marks on you. Most of the time, those marks — on your body or on your heart — are beautiful. Often, though, they hurt.""
Anthony Michael Bourdain (June 25, 1956 – June 8, 2018) was an American celebrity chef, author, travel documentarian, and television personality who starred in programs focusing on the exploration of international culture, cuisine, and the human condition. He was considered one of the most influential chefs in the world by many commentators.
Bourdain was a 1978 graduate of The Culinary Institute of America and a veteran of numerous professional kitchens in his career, which included many years spent as executive chef at Brasserie Les Halles in Manhattan. He first became known for his 2000 bestselling book Kitchen Confidential: Adventures in the Culinary Underbelly. His first food and world-travel television show was A Cook's Tour, which ran for 35 episodes on the Food Network from 2002 through 2003. In 2005 he began hosting the Travel Channel's culinary and cultural adventure programs Anthony Bourdain: No Reservations (2005–2012) and The Layover (2011–2013). In 2013, he switched to CNN to host Anthony Bourdain: Parts Unknown.
Though best known for his culinary achievements and television presentations, along with several books on food and cooking and travel adventures, Bourdain also wrote both fiction and historical nonfiction.
"If I am an advocate for anything, it is to move. As far as you can, as much as you can. Across the ocean, or simply across the river. Walk in someone else's shoes or at least eat their food. It's a plus for everybody."
"I assumed from the get-go that every minute I was on television was a freakish anomaly that would be over quickly. It came as a sobering and confusing moment when I realized I was still on the air. What the fuck is going on?"
"I've never seen someone enjoy a cold beer on a little plastic stool more than President Obama."
"Life is complicated. It's filled with nuance. It's unsatisfying… If I believe in anything, it is doubt. The root cause of all life's problems is looking for a simple fucking answer."
"Basic cooking skills are a virtue… the ability to feed yourself and a few others with proficiency should be taught to every young man and woman as a fundamental skill. [It's] as vital to growing up as learning to wipe one's own ass, cross the street by oneself, or be trusted with money."
"Look, obviously, it's personal for me. I mean, if I didn't have a personal involvement with Asia Argento, I can't tell you that I would have suddenly woken up. It was very intensely brought home to me in a very personal way. I found myself next to someone who was going through an incredibly difficult and traumatic time and telling her story, and I saw what was involved in making that decision and the aftermath. And then because of her situation, a community of women formed around her who were also telling their stories, often in my presence. It became a personal thing, and I can't claim that I had a burning bush moment on the road to Damascus, where the scales fell away from my eyes. It was personal."
"I don't have an agenda, but I do have a point of view, and it might change from minute to minute."
"Maybe that's enlightenment enough: to know that there is no final resting place of the mind; no moment of smug clarity. Perhaps wisdom… is realizing how small I am, and unwise, and how far I have yet to go."
"As you move through this life and this world you change things slightly, you leave marks behind, however small. And in return, life — and travel — leaves marks on you. Most of the time, those marks — on your body or on your heart — are beautiful. Often, though, they hurt."
"Context and memory play powerful roles in all the truly great meals in one's life."
"Skills can be taught. Character you either have or you don't have."
"I'll be right here. Until they drag me off the line. I'm not going anywhere. I hope. It's been an adventure. We took some casualties over the years. Things got broken. Things got lost. But I wouldn't have missed it for the world."
Start your journey today